ODOR ELIMINATING
In the room of hermetically closed, it is worried about an air in the room. Each prepares for a room for smoking / prohibition of smoking so that non smoking visitors are hating a cigarette smoke smell in hotels, and the hotel has a problem that a guest room turnover rate is fall off for a room categorized by smokers.
In the room, M-Clean uses to purpose for the odor eliminating in the room and change turnover rate of hotel room for the better.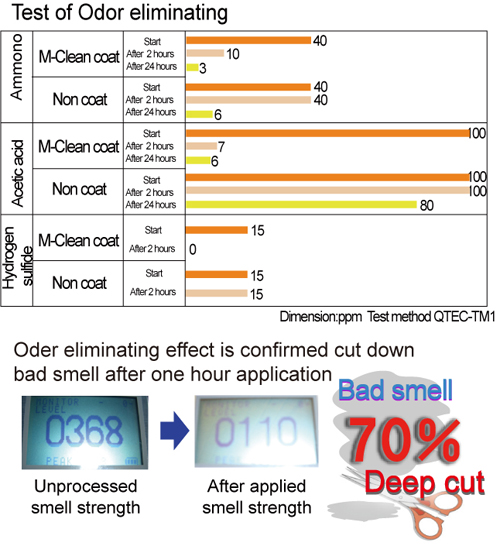 M-Clean of a visible ray reaction type (MV-5 type) is very popular and in our article counties, even hotel room, a nursing and personal care facility, a nursery school and others are utilized.