In the sealed room, it is very important to exchange air to keep hygiene environment. For example, smoking smell is serious problem for hotels. Generally almost hotels provide smoking room and non-smoking room to their customer because non-smokers dislike smoking smell and the smell may cause customers to defect.
M-clean is the best product to solve this smell problems because M-clean has very high performance to eliminate various odor as below.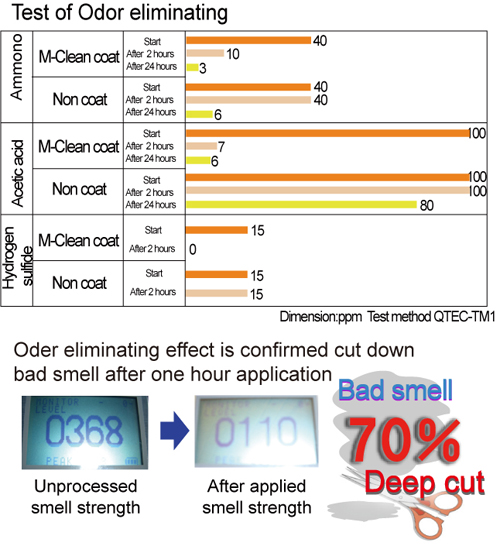 M-Clean of a visible ray reaction type (MV-5 type) is very popular and it is used at various locations such as hotels, nursing and personal care facilities, nursery schools and others.