Self cleaning effect is needed two properties that decomposed effect and hydrophilic effect.
Self cleaning effect is mixed decomposed effect and hydrophilic properties. Some mold and bacterial are cleared away by decomposed effect. However put on some blot, air pollutant-formation or bird dropping are keep down to adhesion condition by decomposed, then hydrophilic property is cleared way with rain water.
Only either property is not able to do self cleaning effect.
Photocatalysis self cleaning effect  is the only ticket.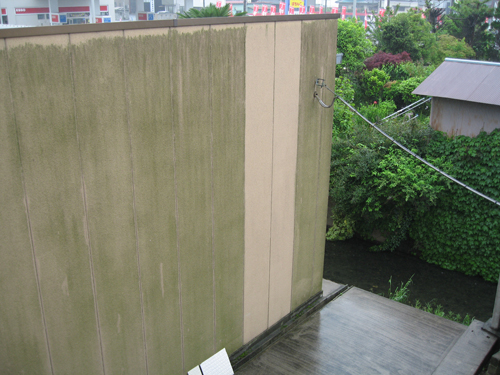 Self cleaning condition since 2005
(Exterior wall on the north, specification: concavo-convex shape paint on a ALC)